Chris Caffery, guitarist for American heavy metal band Savatage & American progressive rock band Trans-Siberian Orchestra.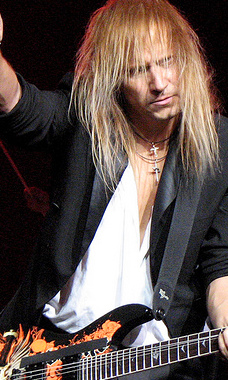 Chris Caffery talks about his upcoming solo album.
The history of Savatage, Trans-Siberian Orchestra and Doctor Butcher.
Alex Skolnick and Testament
The transformation of Savatage to Trans-Siberian Orchestra.
Chris Caffery's influences include Ted Nugent, Michael Schenker, Yngwie Malmsteen, Tony Iommi, Eddie Van Halen, Jimi Hendrix, Stevie Ray Vaughan & Rush, Judas Priest, KISS and Triumph.
https://www.facebook.com/ChrisCafferyMusic

Savatage Discography
Gutter Ballet – 1989
Dead Winter Dead – 1995
The Wake of Magellan – 1998
Poets and Madmen – 2001
Trans Siberian Orchestra Discography
Christmas Eve and Other Stories – 1996
The Christmas Attic – 1998
Beethoven's Last Night – 2000
The Lost Christmas Eve – 2004
Night Castle – 2009
Caffery is a heavy metal guitarist who is best known for his work as a member of Savatage and the Trans-Siberian Orchestra. Recently, Chris has been pursuing a solo career, releasing three albums since 2004.