Ethan Brosh: Guitarist talks US tour and Live the Dream (2013 Interviews)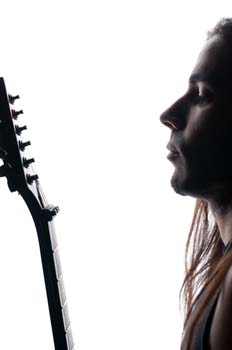 Ethan Brosh, heavy metal guitarist from Boston, Massachusetts.
Ethan Brosh talks about touring with Yngwie Malmsteen.
The life of a musician on the road.
Dividing the concert with two parts. One with his instrumental music and the other Burning Heat band.
We talk about his new album Live the Dream.
Working with producer Max Norman for his album.
We discuss what type of pre-amps were used on the album.
The best guitar gear possible.
Ethan Brosh: American Rock Guitarist (2014 Interviews)
George Lynch Interview Talks Dokken, Under Lock and Key
David Ellefson Interview (Megadeth)
Comments
comments