Phil Anselmo, American vocalist for Pantera, Down, Arson Anthem and Superjoint Ritual.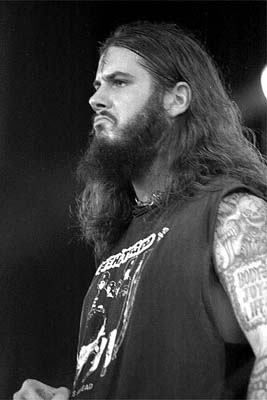 Phil Anselmo Interview
Phil Anselmo talks about his current projects.
He talks about Down, Housecore Records & Arson Anthem.
Pantera's Cowboys from Hell reissued album.
Phil Anselmo recalls the Pantera Cowboys from Hell sessions.
He also recalls how great Dimebag Darrell was.
Phil talks about injuries, broken bones etc.
Comments
comments