Dan Lilker Interview – BRUTAL TRUTH Bassist
Dan Lilker, bassist for Brutal Truth, Nuclear Assault, Anthrax, Stormtroopers of Death.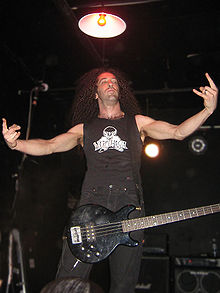 Dan Lilker Interview
Dan Lilker talks about the latest Brutal Truth album End Time.
Dan talks about the recording technology of today.
Lilker talks about his bass gear he uses in studio and on stage.
Comments
comments