Australian Pink Floyd Show Interview – Jason Sawford, keyboardist for Progressive Rock Tribute group The Australian Pink Floyd Show.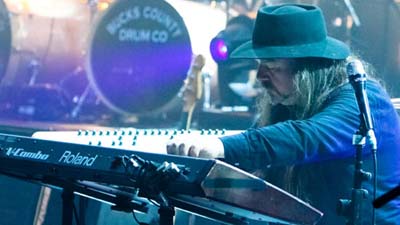 In this interview…
We talk about about the current Australian Pink Floyd Show Tour in North America. Exposed in the Light Tour
Life on the road how is it for The Australian Pink Floyd Show.
October 30th 2012 they are coming once again to the Halifax Metro Centre.
Paying homage to Pink Floyd.
Jason Sawford had the honour of playing alongside with Richard Wright at the David Gilmour birthday party.
Which Pink Floyd era would we see on the Exposed in the Light Tour.
Studying Pink Floyd and learning more things about the group all the time while listening to it.
Talking about Jon Lord from Deep Purple and his styles and accomplishments in his life.
The evolution of keyboards and sound effects into the future.
What would Pink Floyd have been in 50 years from now.
Comments
comments