Brian Vodinh Interview, Drummer / Guitarist for Alternative Metal Group 10 Years. Interview October 9, 2012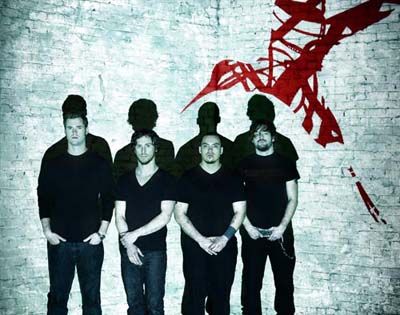 10 Years Interview
1. Could you tell me about the recording process of 10 Years album Minus the Machine?
We started writing and recording in December of 2011. Usually we write all the material first, then set a date to record and go in and knock out all the recording at once. This time, we did it totally different. I produced this album in my studio in Knoxville, TN so this allowed a lot more freedom for us. As soon as we started writing a new song we would immediately dive into recording. This proved to be really, really beneficial because we could find out pretty quickly if a song was working or not.
2. What would be some of the amplifiers and guitars used in the recording to create the tones?
We actually didn't use a whole lot of different things. I used Taylor and PRS guitars on most of the album. I also used a combination of Bogner, Demeter, Egnater, and a Roland JC-120 amp as well. In addition to these amps, I would mix in sounds from my Eleven Rack that provided a nice tonal mix with my amp sounds.
3. Backlash the promo video, how important are music videos today?
I think videos are great for spreading the word about new music and giving your fans something special. I definitely do not think videos are as beneficial as they were in the 80's and 90's when MTV was single handedly responsible for breaking careers wide open, but I still think videos are an important part of what bands do.
4. How is the current tour coming along?
The current tour is going really well. We have had a lot of great crowds and people have been really enthusiastic about the new material.
5. What do you think of the music industry today and where it is going?
The music industry is really confusing and challenging these days. I really don't have a clue where the industry is headed in the future. The only things I know for sure are the facts that you still need to write songs that are special and be a true performer if you want career longevity. Sure, there will be artists that come from out of nowhere with some trendy song that blows up all of a sudden, but unless they can keep that momentum up and capitalize on it they will fall as quickly as they appeared.
6. Would you say the health of the Music scene is becoming stronger?
One thing that I love seeing is artists like Adele and Mumford & Sons selling so many albums. Those are real, genuine performers who are not jumping on band wagons and trying to be part of a trend. They are people who would be broke and playing shows to 30 people in a bar if it meant they still got to perform the music they love. Some of these fly by night pop stars would never be caught dead performing in a hole in the wall bar. That's not real to me. You can't expect to post a video on youtube and then headline Madison Square Garden 6 months later.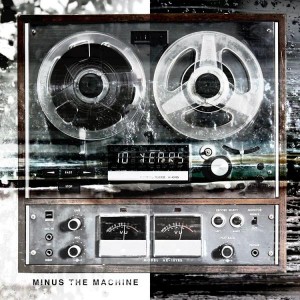 7. What's your vision of the internet for musicians in the future?
I think we will continue along this path of utilizing the internet to get your name, face, and abilities out there. As i previously mentioned, millions of people are posting videos on Youtube and other sites that showcase their talents. I think this will continue, i just hope that people have thick skin and can persevere because the internet is also not a kind place. It's easy for people to criticize when they are hiding behind a computer keyboard.
8. What could we find interesting in your music collection at home?
Lots of classical music. My dad was a classical musician and I grew up being exposed to that stuff. I have a good amount of classical music at home and I definitely think it has influenced my writing a lot.
9. Could you describe what goes on in a day in your life as a musician on tour?
You wake up in a new city. You walk off the bus to discover that you are most likely in some random place you have never been and you have no idea where anything is. Now it's easy to just pull out a smart phone and quickly discover what's around you, but sometimes I enjoy just walking and just finding things on my own. There is a lot more down time than people expect as well. If we play at 10PM at night, we basically sit around all day until then and wait. I read, listen to music, and watch a lot of movies.
Extra Questions for 10 Years Brian Vodinh
Life without music would be : less emotional
Favorite movie : American Beauty
Favorite sport : Tennis
Favorite food : French Fries
Favorite drink : Water
Favorite saying : "That's what she said"
Favorite car : Mercedes S550
Favorite book : The God Delusion
Favorite band : Impossible to answer
Star Wars or Star Trek : Star Wars
PC or Mac : Mac
Check out 10 Years Online http://10yearsmusic.com
Comments
comments