Herman Rarebell from Herman Ze German & drummer for Platinum Selling Heavy Metal band SCORPIONS from 1977-1995.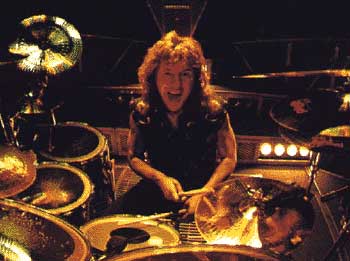 Herman Rarebell Interview
Rarebell talks about the new solo album "Take it as it comes".
New audio book called My Life as a Scorpion.
Pete Way bassist for UFO watching the soccer game on TV.
Pete Way talking about the soccer game.
How Herman Rarebell achieved the drum tones on the Scorpions album "Taken by Force" with certain microphones.