Claude Schnell Interview | Dio Keyboardist talks Last In Line
Claude Schnell, Keyboardist who has worked with Heavy Metal groups Dio, Rough Cutt, Y&T, Loudness, Doro. Interview May 14, 2012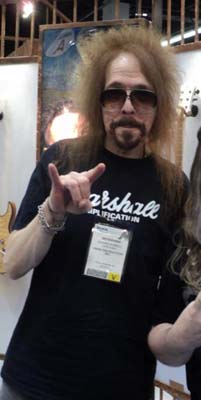 Claude Schnell Interview
Claude Schnell talks about the latest news of the reunion of Vivian Campbell, Jimmy Bain, Vinny Appice & Andrew Freeman (Lynch Mob).
26 Years since playing with Vivian Campbell.
The band will be performing under the name "Last In Line".
New updates with Claude Schnell's solo project.
Possible touring will be involved with Last In Line playing the songs from the first 3 albums.
Comments
comments