Steve Priest Interview SWEET
Steve Priest, bassist for British Hard Rock band Sweet.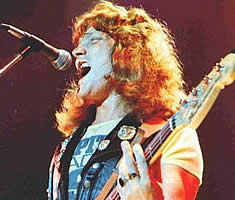 Steve Priest Interview
Steve Priest talks about the supposed Ronnie James Dio joining the Sweet in 1979.
1982-2008 what Steve did in that time period.
The Allies, Krokus's Ballroom Blitz.
The Sweet's drummer Mick Tucker's grave site.
Comments
comments