Brian "Damage" Forsythe, Guitarist for Hard Rock groups Kix, Rhino Bucket.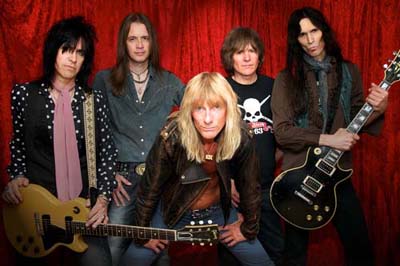 In this interview…
We talk about the latest CD and DVD Live in Baltimore.
How has the record industry change through out the years in the eyes of a musician.
How the internet connected the world for fans.
What guitars and amplifiers were used on Live in Baltimore. Marshall's and Fenders.
How has songwriting and sounds evolve through out the years.
Don't Close Your Eyes how the song still stands up today very strongly.
Future Kix tour dates.
When will the MTV era come back.
How is Brian's guitar collection with old fenders and classic Les Paul's.
Comments
comments