John Moyer Interview: Disturbed and Fan Filmed Footage
John Moyer, bassist for Heavy Metal group Disturbed.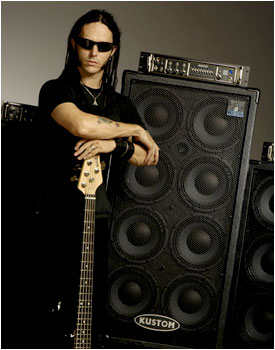 John talks about the Music as a weapon tour.
John talks about making music videos.
The writing process for Disturbed.
John discusses about his bass rigs and endorsements.
John's take on fan filmed footage from concerts.
Disturbed, Korn StillWell in Halifax, NS Review 2011
Disturbed Halifax Music as a Weapon Tour PHOTOS
David Draiman Interview: On Disturbed, Future of the Music
Comments
comments