Glen Benton Interview: DEICIDE | 2013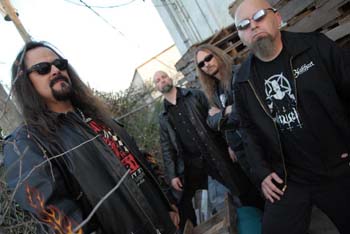 Exclusive Glen Benton Interview – vocalist and bassist for legendary Death Metal band Deicide.
In this interview…
How has life been for Glen Benton these days?
The new Deicide album In the Minds of Evil.
Bass playing in Death Metal and with it's speed.
How is the brutal vocals keeping up.
Keeping the Benton voice up to date since the beginning of Deicide.
Control in a voice is the key to the success.
The long future of Deicide and how many more albums to be made.
The music scene in 100 years from now according to Glen Benton.
The new Deathcore scene and Death Metal how it is.
How is Glen's hearing from years of loud music.
Glen's first interview in years.
Working with the bands present lineup for the next albums.
The suicide at 33 story.
We talk about the 1988 Amon TV Show special.
The artwork behind Once Upon the Cross and it's concept.
Glen's inverted cross on the forehead and the idea behind it.
https://www.facebook.com/OfficialDeicide
Steve Asheim Interview: DEICIDE | 2013
Steve Asheim Interview: DEICIDE Drummer talks Life on the Road | 2012
Steve Asheim Interview 2011 DEICIDE
Jesse Jolly Interview: Promethean Horde | 2015
Eric Hoffman Interview: AMON | 2011
Vital Remains Interview 2013: Tony Lazaro talks Canadian Tour
Cattle Decapitation Interview: Guitarist Josh Elmore | 2015
Comments
comments