2016 CCMA Discovery Program winner, Eric Ethridge who released his debut single, "Liquor's Callin' the Shots" today via (iTunes and Spotify). The single was produced by JUNO Award-winner Brian Howes (Nickelback, Keith Urban, Chris Daughtry and Hinder), showcases Ethridge's passion for country music and delivers a knockout stadium anthem. Ethridge has built his momentum in the country music scene after the release of a series of country-pop music videos in 2015, which landed him a mention in Rolling Stone Magazine. He was also a runner-up in the Boots & Hearts emerging artist showcase and has since went on to win top prize in the highly coveted CCMA Discovery Program in 2016.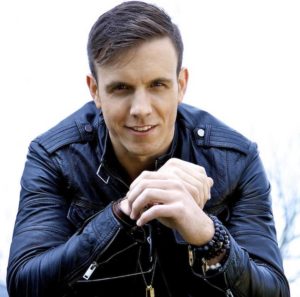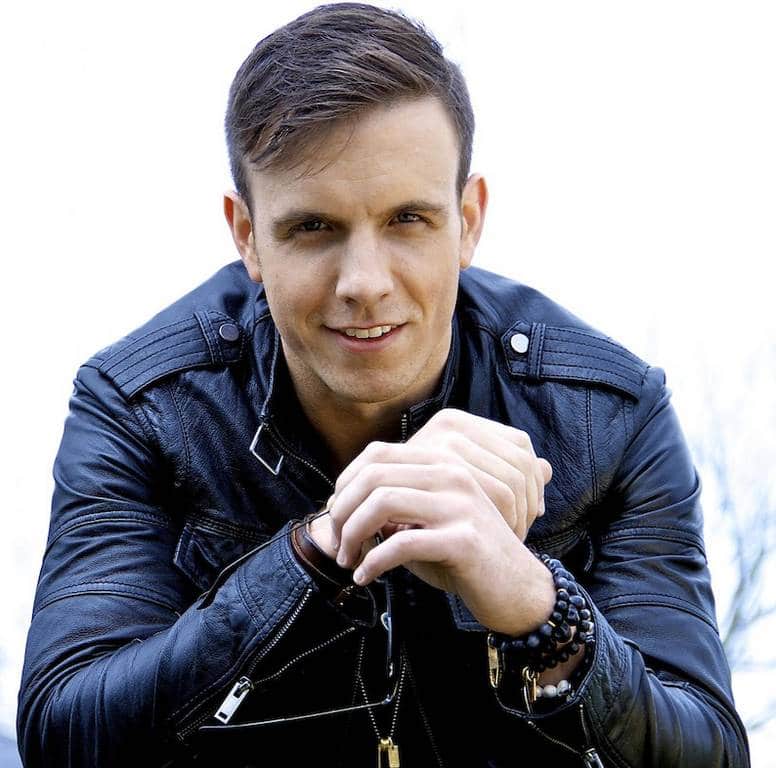 What's going on with Eric Ethridge in the world of music these days?
– So many things! After just releasing the debut single, I went on a cross-Canada radio tour. We're also in the middle of re-vamping our live concert for this summer's festival season, which is really exciting!
How was it working on the single Liquor's Callin' the Shots?
– I had the opportunity to live in L.A. for a month to work on the EP with my producer Brian Howes. It was an awesome experience, and I learned a ton while I was down there. Brian has written and produced for some of my favourite bands and artists of all time, so I'm grateful to have had the chance to work with him! Every producer and writer has a different creative process, it was really cool to see how he approaches song writing. With Liquor's Callin the Shots, we wanted to create a sound that was "larger than life" and I'm happy with how it turned out!
Are you personally a fan of Spotify and similar streaming services? What are your thoughts on this?
– I read an interesting article recently on Spotify and how streaming services like it have changed the music industry. Although I'm sure there are several sides to the argument, but the idea of streaming music isn't necessarily bad or unfair to the artist. For example, how many times have you listened to your favourite song or record? Probably countless times. Before the inception of Napster and downloading music online, people would buy an album once and play it forever. Now, an artist get's paid per-listen. Even though its fractions of a penny per listen, this can add up over time. The distribution of profit amongst artist (small and large) is thought to be relatively similar to back when records were selling. The music industry took a huge hit when music became easy to get for free. It seems to me that now the novelty is in actually going to see a live show, which in my opinion puts pressure on artists to put on a great concert! Technology has changed the music industry forever, and unfortunately (and fortunately) it's probably not done changing. This isn't exclusive to the music industry though, I mean, Uber crippled the taxi industry in many areas of the world. High end production is cheaper and easier to do these days, which puts power back into the hands of the artist. I think this is pretty exciting.
Could you describe some of your earliest influences in life and in music?
– I grew up listening to rock and pop music, and my music interests have evolved over time. I am a fan of music in general and can appreciate all different genres, which I think is an asset in today's country market. As country music broadens, artists are constantly looking for new ways to evolve their sound. As I am still an independent artist and entrepreneur, my biggest influences are some of the big entrepreneurs of the world, like Elon Musk, Richard Branson, or Steve Jobs. I'm fascinated by their stories and the way they solve problems. If I can't transfer even a portion of that to my music, I think we'll be doing some pretty exciting things.
In your opinion, which album would be essential to have if someone were stranded on a deserted island?
– This is a tough one! An album that has been on repeat the longest throughout my life is probably John Mayer's Continuum. It's epic!
How is a day in the life for Eric Ethridge either in the studio or outside of music?
– Well most days are really busy! I'm usually awake by 5:30am because a lot of my planning for the day/week takes place before everyone else is awake. I am a chiropractor by day, so I'm usually at my office by 8am treating patients. When I have openings I'm usually keeping up with that business' administrative work or working on social media content. I'll generally work a "normal" day until about 6 or 7pm, after which I hit the gym! Evenings and weekends are usually booked with rehearsing, song writing, or planning for the music business side of things. Although I do work around the clock it seems, family is a huge priority, so any spare time I have I spend with them!
On average how many shows do you do in a year?
– Well this has been increasing every year, but last year I counted about 50 shows. This year I'd like to be close to that, and hopefully doubling that next year!
Where do you see music in general going in 100 years from now?
– Well if country music is any indication, I assume there may be this continued "blending of genres" as time goes on. Who knows, perhaps there won't be as many distinguishable genres by then and everything would be just considered pop music? I do see the creation of music becoming easier and user-friendlier for the artist as time goes on. Now you can teach yourself how to do anything with the internet and a laptop. That's a pretty powerful concept.
Related Interviews
Comments
comments