Cryptopsy Interview with Matt McGachy (vocals) and Jon Levasseur (guitar) from Canadian Technical Death Metal band Cryptopsy.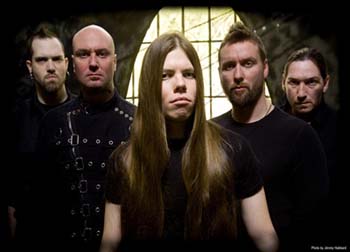 Cryptopsy talks about playing Spread the Metal Festival in Halifax, NS.
Jon Levasseur talks about how great it is playing for the Canadian fans.
We talk about the upcoming Cryptopsy self titled album.
Talking about the new website being launched Friday July 13th.
How is the metal fan base worldwide now days.
http://www.facebook.com/CryptopsyMetal
Cryptopsy Interview Flo Mounier
Cryptopsy Halifax Spread the Metal Festival PHOTOS
Erimha Interview Guitarist Kthien on Reign Through Immortality
Quo Vadis Interview: Bart Frydrychowicz talks Touring the World
Comments
comments