As I Lay Dying Interview with Phil Sgrosso, guitarist for San Diego, California Metalcore band.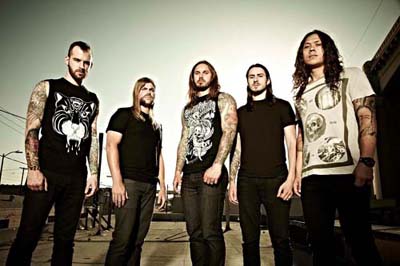 As I Lay Dying Interview
Phil talks about the latest As I Lay Dying album Awakened.
We talk about the Cauterize single.
What type of guitars and amplifiers were used for this album Awakened.
Working with ProTools and being in the studio in this of age.
Guitar amp simulation and comparing it to the real amplifiers like the Marshall JCM 800.
The popularity of Lyric Videos on YouTube now and how they work for bands.
Upcoming overseas tour for As I Lay Dying.
How is it to travel overseas with a band.
Europe being the new hub for Metal to play festivals, etc.
Influences as a guitarist and what inspires Phil Sgrosso now days.
As I Lay Dying Monster Outbreak Tour Worcester, MA PHOTOS
As I Lay Dying Mayhem Festival, Mansfield, MA PHOTOS
Bring Me The Horizon Warped Tour 2013 Mansfield (PHOTOS)
Comments
comments