Janet Robin, Guitarist is the only female student of legendary Randy Rhoads. She was also the guitarist for Precious Metal & Air Supply.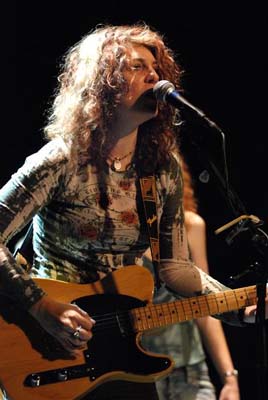 Janet Robin Interview
Janet Robin talks about her career in music.
She talks about playing guitar with hard rock band Precious Metal.
She discusses talking lessons with Randy Rhoads, while Randy was in Quiet Riot.
She talks about studying with Randy Rhoads for 5 years, and also mentions losing Randy Rhoads lessons on cassette.
Janet talks about her best Randy Rhoads memory.
She talks about playing with Lindsey Buckingham (Fleetwood Mac).
We discuss the song "Anti-Anxiety song", from solo album & "Mr. Big Stuff" by Precious Metal the video.
Comments
comments