Tony Carey, keyboard player for English hard rock band Rainbow.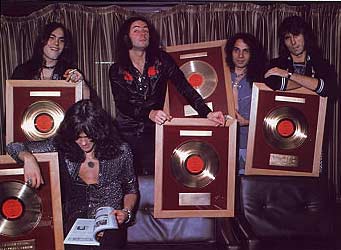 In this interview…
Tony talks about his current projects & "Over the Rainbow" project.
Rainbow Rising the album.
Details on the song "A Light In the Black".
Ronnie James Dio stories.
Dio in the Rainbow Rising sessions the stories with details.
Carey's equipment back in the 1970's.
Last time on stage with Ronnie James Dio.
How the backstage area was with Rainbow & Ritchie Blackmore along with Ronnie James Dio in the early days.
How it was like meeting guitar legend Yngwie Malmsteen.
Claude Schnell Interview Musicians Institute
Rowan Robertson Interview 2011 Dio Guitarist
Tracy G Interview  Dio Guitarist talks Van Halen
Comments
comments