Italian alternative rock group, Soldiers Of A Wrong War, who dropped their second studio full length, Countdowns, on April 18th, which followed up on their 2014 EP release Slow. The rock quartet is currently playing a string of shows around Italy, that consists of the Countdowns release tour. If you haven't heard their first single, "Yeah!", it reminds me of an alternative poppy Foo Fighters, which brings a fresh breath of air to the oversaturated genre.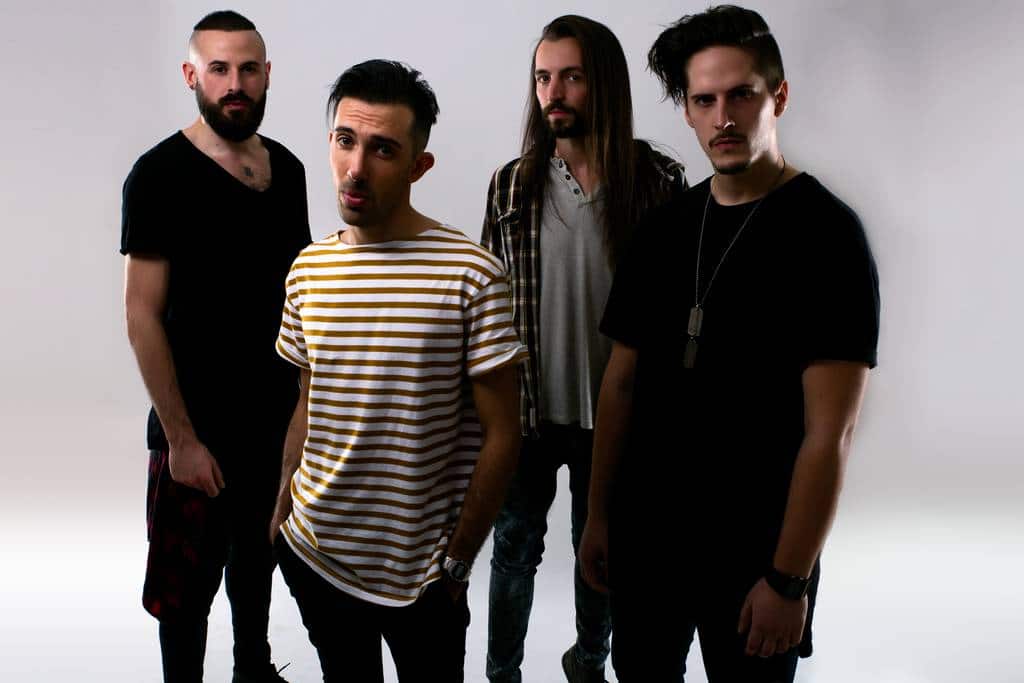 – What's new in the world of Soldiers Of A Wrong War?
'Countdowns', our brand new smokin' hot album, is what's new in Soldiers Of A Wrong War's world. We released it just a few weeks ago so go check it out and start your new addiction!
– How was it recording your album Countdowns from a studio point of view?
It was great, we're definitely satisfied with the outcome, the songs sound exactly how we wanted and the recording process was smooth and really fun. It's always magic when we have the chance to record some new material in studio, lots of good vibes and a constant flow of new ideas which always end up with creating something we're really proud of.
Kaylee Johnston Interview (2016 Interviews)
– When writing a song, is there such a thing as investing too much time?
I don't think so, for example, we started to write 'Out Of Time', the closing song of the album, something like 5 years ago. It was a long journey before that track could find a home and in the end, after a few edits, we decided it was perfect for this new album. That's why i don't think there is such a thing like investing too much time on a song, you just have to feel the right vibes from what you're writing.
– Do you have any tours coming up in the near future?
Yes, right now we're doing a first run of shows in Italy. We'll then do some EU/UK shows later this year to promote the new album.
– How important is it for a musician in this generation to spend time on social media?
Social media is becoming a key aspect even in this biz, of course. So you gotta be able to manage at best any social tool you get. Most of the times they're useful, it's an easy and quick way to connect with people all around the globe. But they're not the only thing to relate on when you're in a band, you have to work on so many other different things to manage to create a perfect working machine and focusing just on social media is definitely a losing game.
– Is the band fans of Spotify and similar streaming services? What are your thoughts on this?
Yes, we are, all of those streaming outlets are a fast way to access to a million of albums and songs quickly and really easily. But personally, i'm still very attached to my 60GB iPod Classic from 2005. Usually i use Spotify to check out an album as soon as it is released, if i see that i like at least 5 songs on that album, i'm gonna buy the hard copy of it and then upload it on my iPod. I still love to buy physical copies of albums that i really like, it gives me that real feeling of connecting directly with the artist cause you have the chance to deeply explore his world through not only the music, but also the lyrics and artwork.
– Which notable bands have you played with throughout the years?
We had the chance to share the stage with some great artists such as Panic! At The Disco, The Get Up Kids, Our Last Night, Deaf Havana.
– What would we be surprised to find in your music collection at home?
Maybe the fact that in my vinyl collection you can find albums of bands like AC/DC, Black Sabbath, Led Zeppelin, Pink Floyd and then other stuff like The Police, ABBA or Bee Gees.
– Where do you see music in general going in 100 years from now?
That's such a great question, as great as hard to answer tho. I just hope music will stop to depend too much on social media and focus more on what's real, finding a way to truly connect with music consumers.
https://www.facebook.com/soldiersofawrongwar
https://www.instagram.com/soldiersofawrongwar/
https://itunes.apple.com/us/album/countdowns/id1220634367
Comments
comments