Rhonda Smith, bassist for Platinum selling artists Jeff Beck & Prince.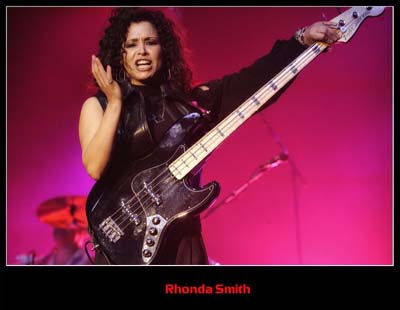 Rhonda Smith Interview
Rhonda Smith talks about the Canadian Tour with Jeff Beck.
Rhonda talks about her equipment on stage and her endorsements.
We talk about Smith's discography and solo albums.
Rhonda talks about a possible new Jeff Beck album and another Canadian tour in the near future.