Polina Kourakina, Russian guitarist in the styles of Acoustic, Jazz, Alternative, Easy Listening. Polina Kourakina Interview September 5, 2012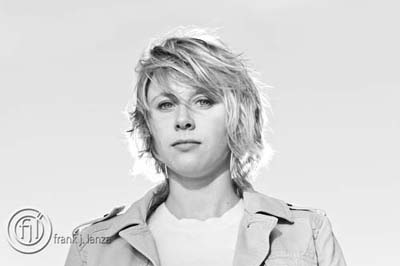 Polina Kourakina Interview
1. What are some of your musical projects right now? I am getting a swell backup band together. Very Dave Mathews band kinda, like trumpet, sax, bass, drums, percussion, piano all the swell stuff you know? As well as putting an LP together [as soon as I can get the musicians]. Usual artist stuff.
2. How was your summer any cool tours? Totally! I went to an amazing "Women's Music Summit" founded by Laura B. Whitmore ! who did an amazing write up i just have to boast about. http://www.guitarworld.com/exposed-10-female-guitarists-you-should-know-part-5 I also went to a nice local festival I just have to tell you about. It's called "Jammin In The Hills" it's on a personal property, and the owners just take every musician under their wing. best hospitality I have come across in a long time.
3.  What are some of your current endorsements? I'm not quite sure if I am endorsed by anyone, however I received a beautiful Telecaster from Fender, as well as the mustang II from fender, along with a Dean Markley scholarship to go to the summit. So if that's being endorsed there you have it. Very thankful!
4. What's your take on the sex appeal in the music industry? Ohh SEX APPEAL…. I believe every woman no matter what body type should ALWAYS know that she is a creature of magic and power beyond our days. However a lot of themes in the industry arise when a woman is playing  an instrument. But here's my take. I am a loud, excited woman, some say I'm sexy, however I have never felt as though me unbuttoning an extra button on my shirt made me slutty. Simply putting it, I know what I have, and I love the attention, because it's not physical, its more than that. It's being a powerhouse and letting everyone know who they are dealing with. [hopefully that doesn't get me in trouble with some of the ladies lol] So wear what makes you comfortable, and everyone will dig you the way you are. Even the labels, you setting a trend will move mountains. In sum, women are too worried about patriarchal standards of beauty.
5. What are some of the best social media sites you use to promote yourself as a musician? Facebook, and Twitter, I should tweet more now that I think about it. Myspace creates a nice playlist for you as well.
6. Do you practice your instrument every day to keep up with current styles and genres? I make it a daily ritual to either go out and listen to different people play, or find different styles to incorporate into my practice routine. It's all been done before, so checking out music through history helps to figure out what niche you fit into as well.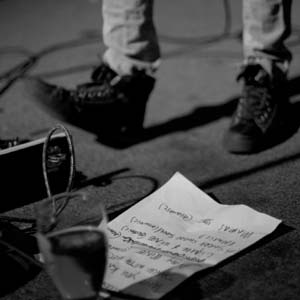 7. What would be some of your main influences? My mom plays piano, then we have Joni Mitchell, Janis Joplin, LAURA NERO!!, jazz, jazz jazz jazz. Dave Matthews , the original meters" i a can keep going and going, the list is endless.
8. Could you describe what goes on in a day in your life? Between answering emails, updating my accounts, practicing, taking the bus places, trying to figure out how I'm going to get to shows, eating and sleeping i work at Starbucks. After I'm done, I'm usually moving onto to do something that has something to do with my business. Meetings, and photo shoots, questions, and answers. Fighting with the tech guy about what kind of strings I use and NO I don't want the standard girl set up. Usually between those things i drink a dopio con pana to get my coffee fix :)
 9. Any upcoming tour dates? Not until I'm done with the album. everyone will know when we're rolling out.
10. Any advice for musicians that are starting in the music industry? Keep going, keep pushing, keep practicing. Never stop believing in yourself. and be a good person, Do two things that make your soul happy every day, and help fellow musicians out. Even if they are not kind to you, doesn't matter you don't have to work with them again but if you tried, you know you at least know you did it. Never be scared of anything.
Check Polina Kourakina Online http://www.polinakourakina.com
Comments
comments