Art Of Dying Interview Band Members talks Life on the Road
Art Of Dying Interview – Canadian Alternative Rock Band Jonny Hetherington (Vocals), Greg Bradley (Guitar), Tavis Stanley (Guitar) (Thornley), Cale Gontier (Bass), Jeff Brown (Drums).
In this Interview…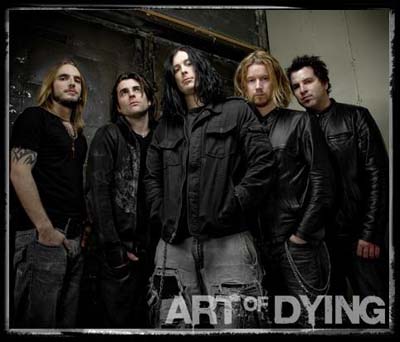 Art Of Dying Opening for Disturbed in Halifax, NS.
Life on the road and touring.